When you go to the zoo, maybe you imitate the chimps, copying their faces, their gestures, or their walk. But it turns out the chimps imitate you just about as often—and as well, according to scientists. Other researchers have found that a trained nose can detect the odor of a single fly floating in a glass of wine. And that sometimes, a trip to the amusement park may be an effective treatment to aid in the passage of kidney stones.
These projects are among the 10 selected by the editors of the Annals of Improbable Research to be honored at this year's 28th first annual Ig Nobel Prize ceremonies. The prizes, awarded in September at Harvard's Sanders Theatre, salute work that "first makes you laugh, and then, makes you think."
Take a look at the winners and celebrations of the 2018 ceremony below.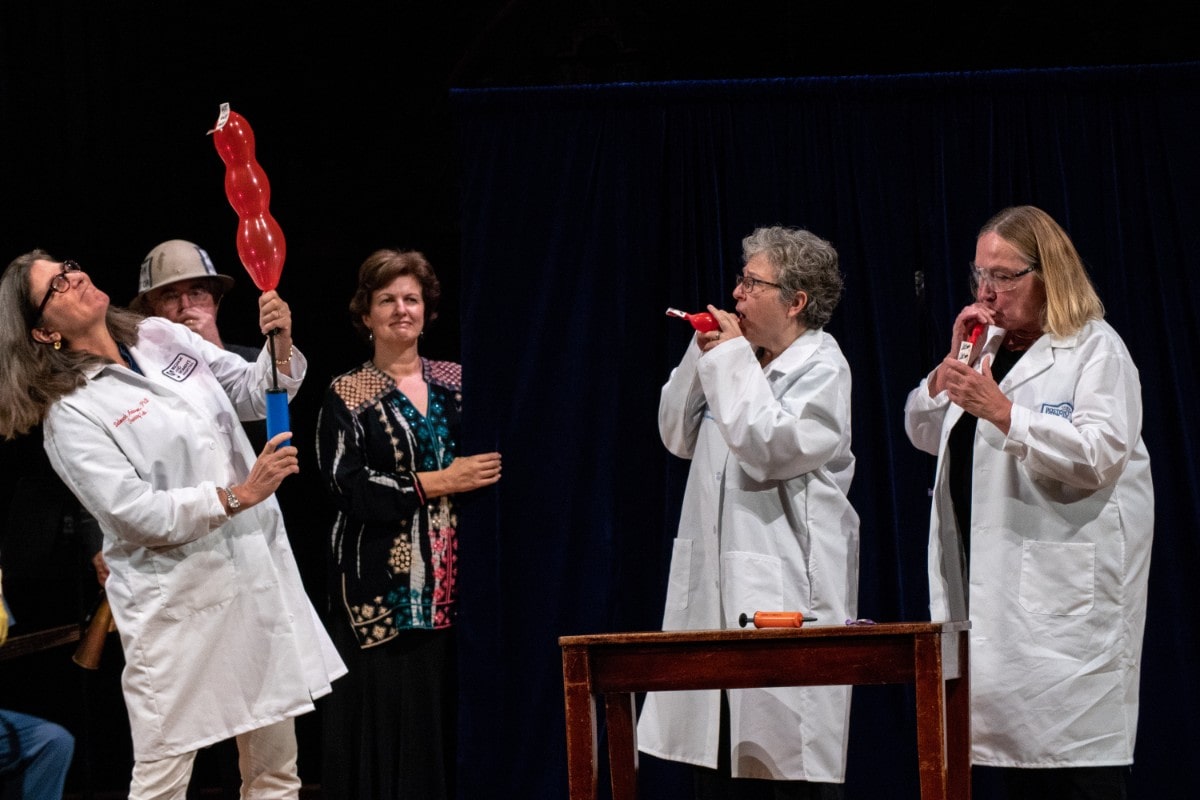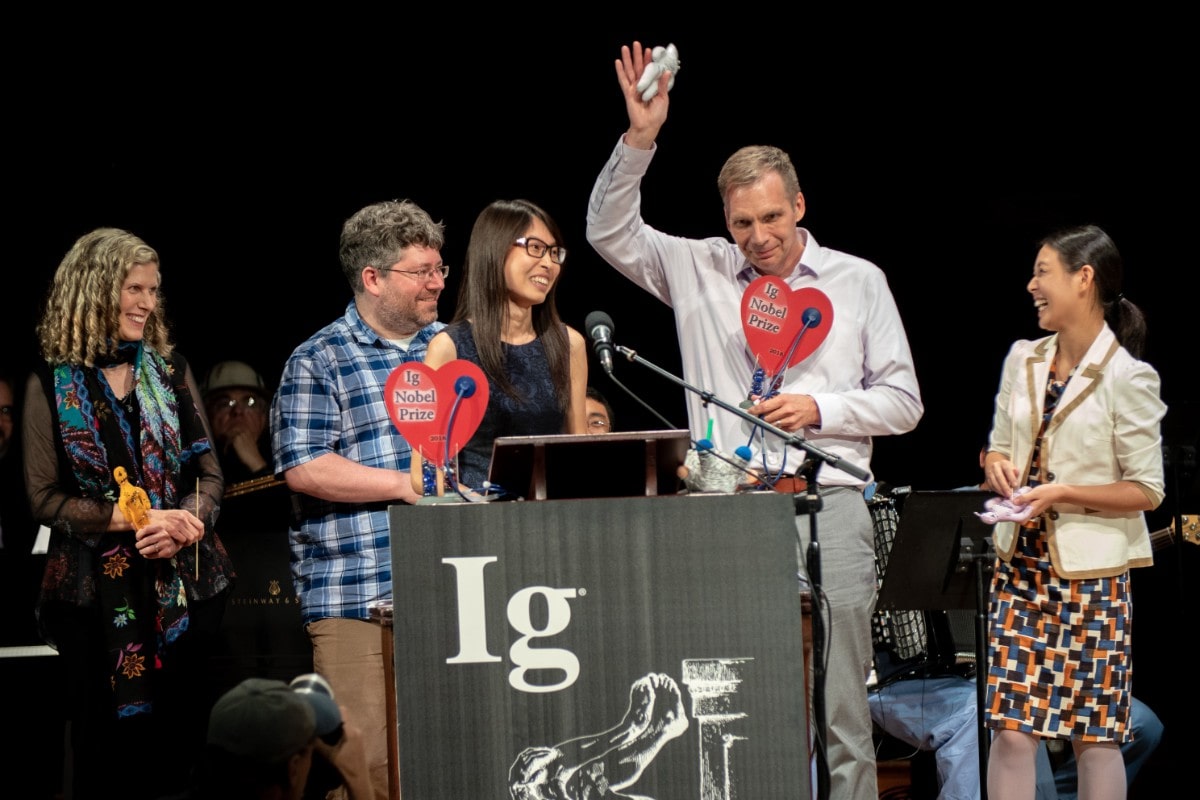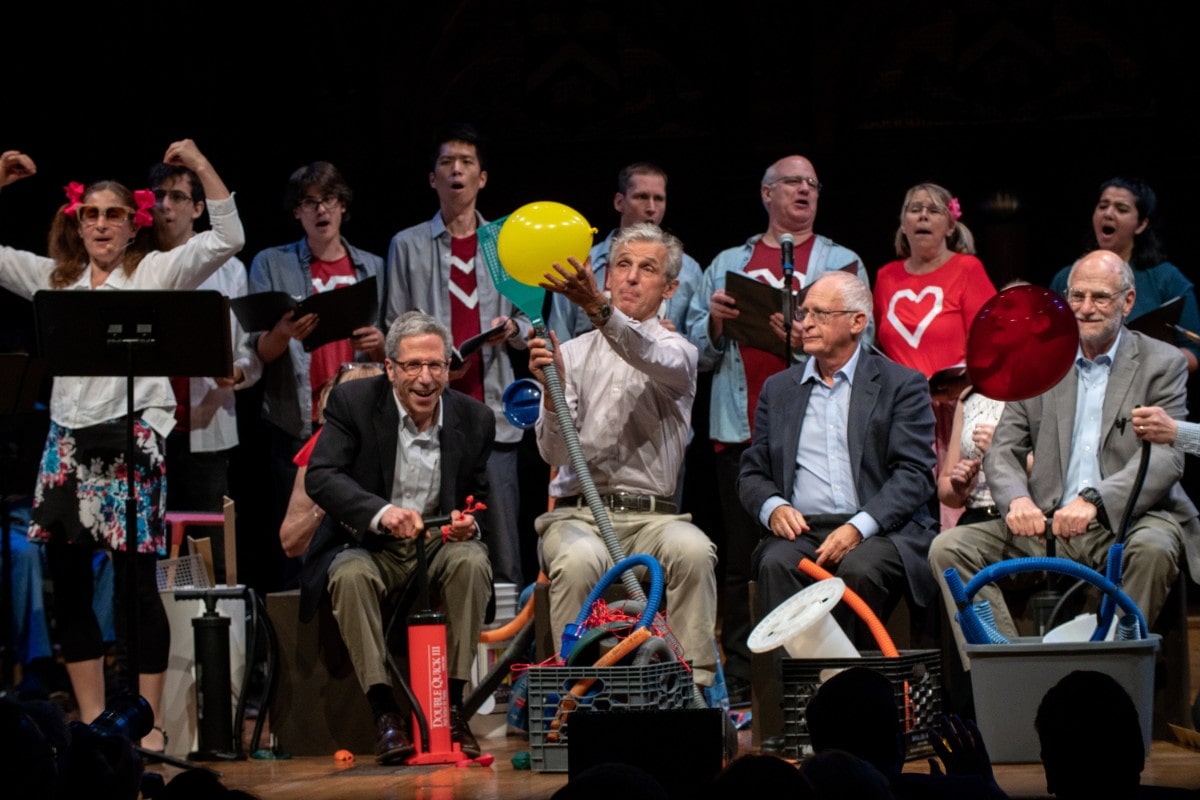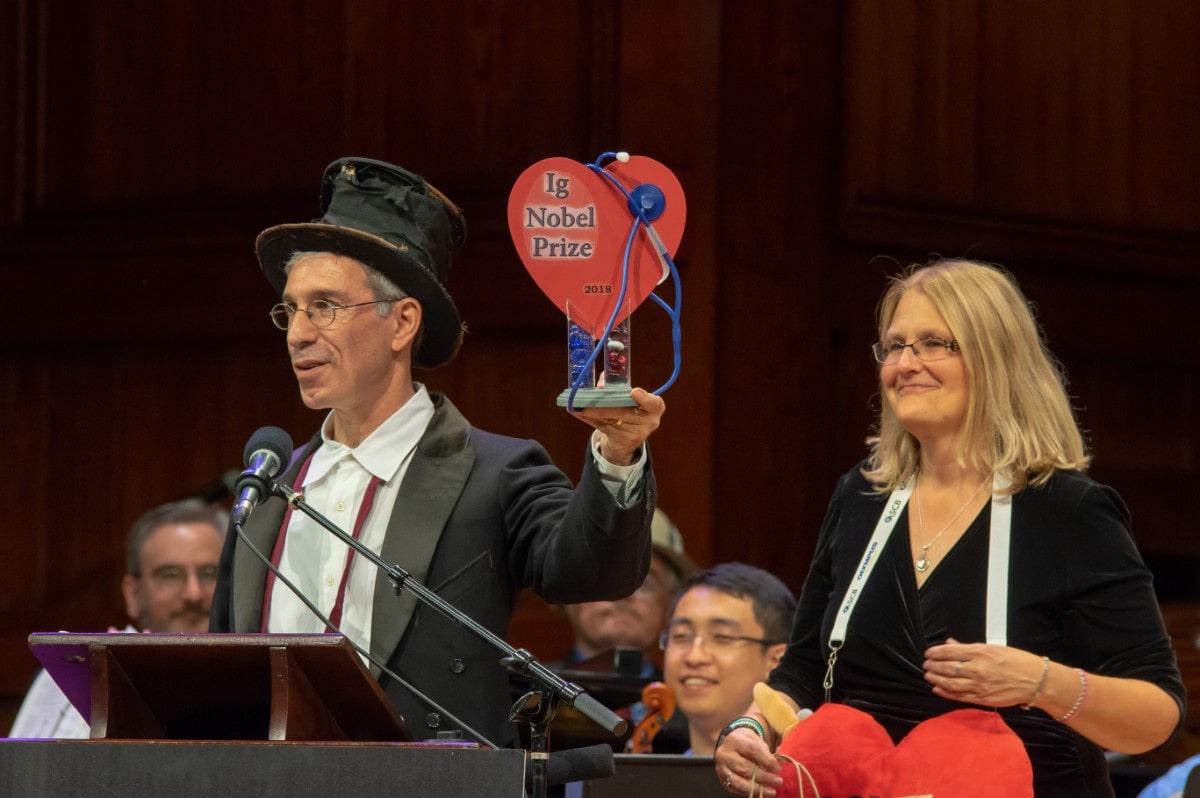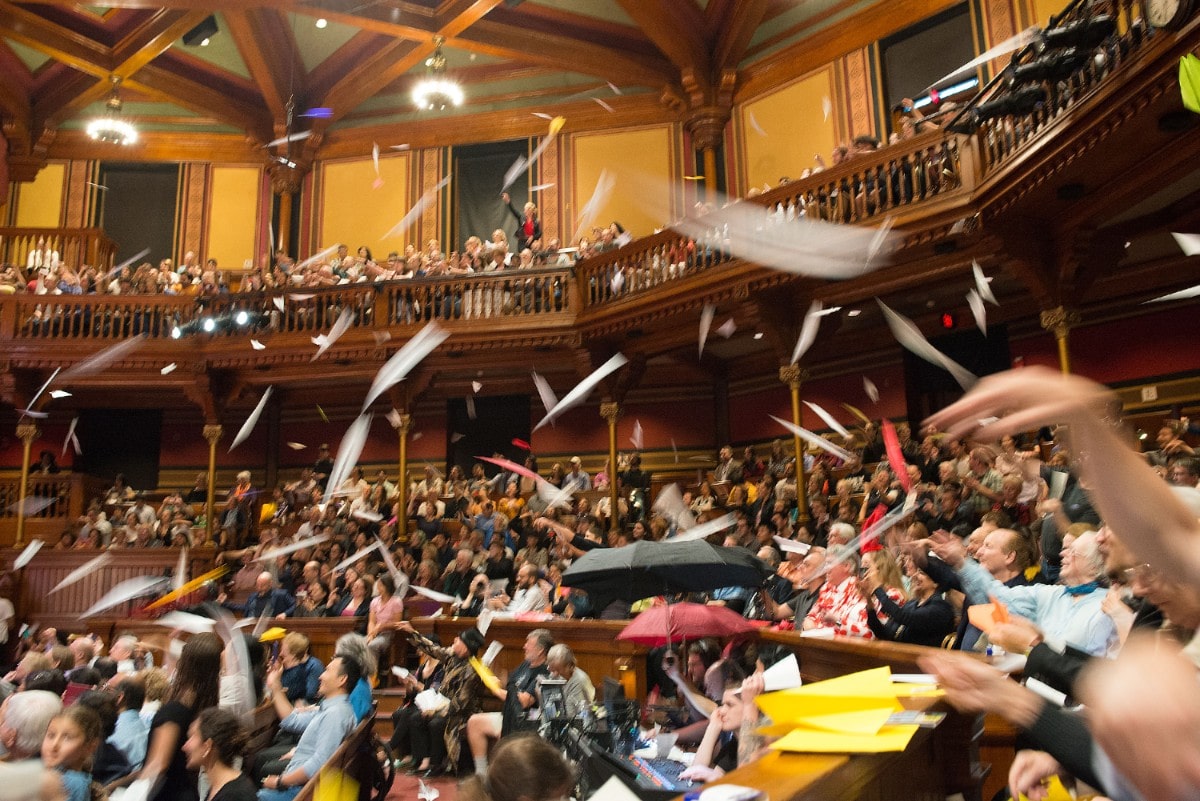 ---
Related Links
See the full list of the 2018 Ig Nobel winners.

Segment Guests
Marc Abrahams
Marc Abrahams is the editor and co-founder of Annals of Improbable Research and the founder and master of ceremonies for the Ig Nobel Awards Ceremony in Cambridge, Massachusetts.
Meet the Producer
As Science Friday's director, Charles Bergquist channels the chaos of a live production studio into something sounding like a radio program. Favorite topics include planetary sciences, chemistry, materials, and shiny things with blinking lights.
Source link