Oxfam failed in its "moral leadership" in how it handled allegations about sexual misconduct by aid workers in Haiti, Penny Mordaunt has said.
The international development secretary is meeting the charity on Monday and warns it cannot remain a "partner" if it fails to account for its actions.
She has written to all organisations funded by her department, telling them to report any safeguarding issues.
All of these would be followed up, she told the BBC's Andrew Marr.
Oxfam has faced growing criticism over the way it handled the allegations that some of its staff used prostitutes in Haiti, while they were there as part of the relief effort in the aftermath of the devastating magnitude 7.0 earthquake that killed more than 200,000 people in 2010.
Its own investigation into the allegations led to four people being sacked and three others resigning – among them its country director for Haiti, Roland van Hauwermeiren.
Oxfam has said it was "dismayed by what happened" and has since set up a hotline for people to report sexual abuse and misconduct.
However, the minister said Oxfam did "absolutely the wrong thing" by not reporting the detail of the incidents to the government.
She admitted she was considering whether the organisation should receive any more funding from the Department for International Development – which gave it £32m in the last financial year.
Speaking about the allegations, she said: "I think it's a complete betrayal of both the people Oxfam were there to help and also the people that sent them there to do that job. It's a scandal."
Ms Mordaunt said it did not matter how good the safeguarding practices were in an organisation if they did not "have the moral leadership to do the right thing".
She added: "If the moral leadership at the top of the organisation isn't there, then we can not have you as a partner."
Fresh claims
Meanwhile, Oxfam is facing further allegations, reported in the Observer, that its staff used prostitutes in Chad in 2006.
That mission was also led by Mr van Hauwermeiren, who resigned from Oxfam in 2011 amid the charity's investigation into the Haiti allegations.
Oxfam said it could not corroborate the latest claims but it said it was "shocked and dismayed" at what it called the unacceptable behaviour by a small number of people.
"Since the Haiti case in 2011 we have introduced a range of measures to prevent sexual abuse and misconduct happening in the first place and improve how we handle any allegations," the charity said.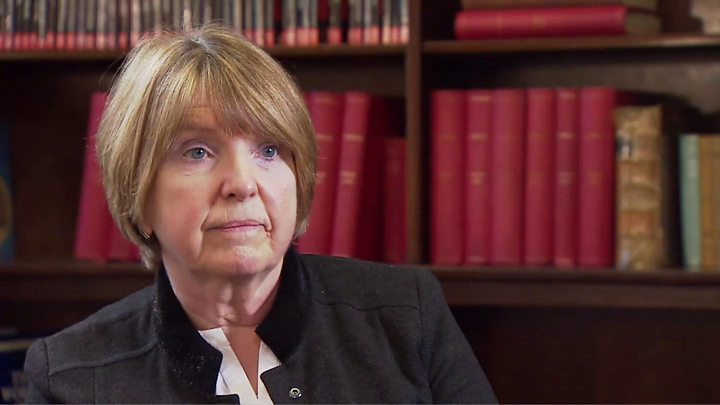 On Saturday the Charity Commission said that while Oxfam had reported that it was investigating inappropriate sexual behaviour, bullying, harassment and staff intimidation, it had not given the full details.
The Charity Commission took no further action at the time but says it would have acted differently had it known all the facts.
Oxfam has denied any cover-up.
Source link